Vikingland
Band Festival
Alexandria, Minnesota
Always the last Sunday
in June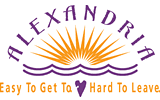 Vikingland Band Festival : 2023 Participating Units
2023 VIKINGLAND BAND FESTIVAL PARTICIPATING UNITS
Sunday, June 25, 1:30 PM

This year's parade features more than 1,000 performers in a great roster of 15 marching units. Thanks to all the directors who registered for the 2023 Festival!

CLASS A
• Cotter (Winona, MN)
• Kerkhoven-Murdock-Sunburg (MN)
• Richfield (MN)

CLASS AA
• Dassel-Cokato (MN)
• Fergus Falls (MN)
• Milaca (MN)

CLASS AAA
• Sartell-St. Stephen (MN)
• Sauk Rapids-Rice (MN)
• Waconia (MN)

CLASS AAAA
• Champlin Park (MN)
• St. Michael-Albertville (MN)
• 728 Cadets (Elk River/Rogers/Zimmerman, MN)

EXHIBITION
• Alexandria (MN) — Host Band
• Minnesota Brass Drum & Bugle Corps — Honor Unit
• River City Rhythm Drum & Bugle Corps — Honor Unit

You can also view this list in parade order.