Vikingland
Band Festival
Alexandria, Minnesota
Always the last Sunday
in June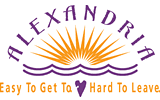 Vikingland Band Festival : Order Parade Seating Tickets
2023 Vikingland Band Festival
Bleacher ticket sales for 2023 have ended. A limited number of tickets remain for the large bleachers at 6th Avenue (East Side). Those tickets may be purchased onsite from the bleacher attendant for $15. There is still plenty of free seating along the 1-mile parade route. Bring a chair!
No need to bring your lawn chair or arrive extra early to reserve a spot. Bleacher seating is available in prime viewing areas along the parade route in performance zones where every band will play!
The Vikingland Band Festival parade proceeds south on Broadway from 4th Avenue to 15th Avenue.


All seating is first come, first seated.