(December 30, 2008, Pasadena, California)
While in Pasadena for the Rose Parade, the Bands of America Honor Band gave a rousing performance at the Tournament of Roses Bandfest. These photos show the band warming up, performing and passing the stands at the end of its performance.
Also see:
BOA Honor Band in the Rose Parade
and at
Float Decorating and Judging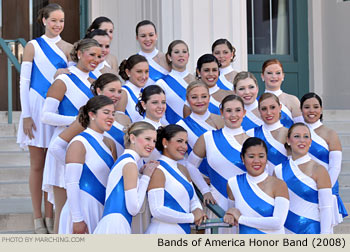 Copyright 2009 Marching.com. All rights reserved. This material may not be published or redistributed without permission.