(April 20-22, 2023, Dayton, Ohio)
The 40 world class semi-finalist percussion ensembles from the 2023 WGI World Championships are pictured here in order of placement at the semi-finals contest, including 20 Independent World and 20 Scholastic World units.
Page 1
|
Page 2
|
Page 3
|
Page 4
Pulse Percussion, Westminster, California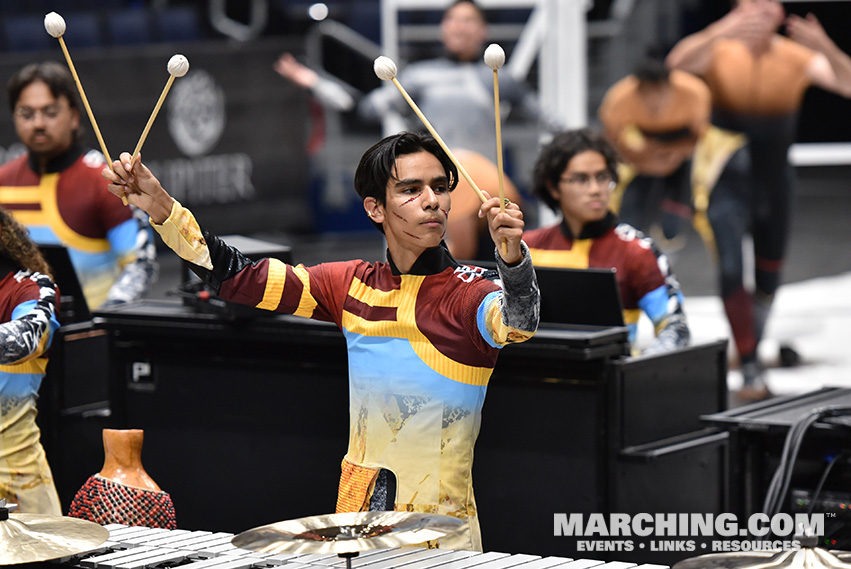 RCC, Riverside, California
Rhythm X, Dayton, Ohio
Broken City, Lake Elsinore, California
Music City Mystique, Nashville, Tennessee
Infinity, Orlando, Florida
Matrix, Akron, Ohio
United Percussion, Camden County, New Jersey
George Mason University, Fairfax, Virginia
Monarch Independent, Houston, Texas
Page 1
|
Page 2
|
Page 3
|
Page 4
Copyright 2023 Marching.com. All rights reserved. This material may not be published or redistributed without permission.